Gifts to make your Father's Day!
"There's nothing I really need, so don't waste your money" . . . sound familiar?

Because dads are notoriously difficult to buy for, security expert Yale has come up with a few Father's Day gift ideas to make him feel special, whether he likes his gadgets, the great outdoors, or something a little different.

Typically, on the third Sunday of June every year dads are showered with cards and gifts, with many families and generations celebrating together. This year, although it looks unlikely that you'll be toasting your old man with his favourite drink down the pub, there are still plenty of other ways you can spoil him. Here, we list some of the best gifts available online from the Yale Store.
Outdoor dads
While you might be the apple of your father's eye, for many dads the humble shed is his pride and joy, a place where he can get some peace and quiet, or even listen to his favourite music. With this in mind, portable Bluetooth speakers are a good option for Father's Day. Choose a waterproof model with shock-proofing, so it can handle being knocked and dropped. Also, a wireless motion-sensor alarm is ideal for deterring would-be thieves, protecting dad's collection of tools and other precious man cave treasures. The Yale SAA5015 Wireless Alarm is a cost-effective and easy-to-install alarm that can be fixed to the wall or left free-standing.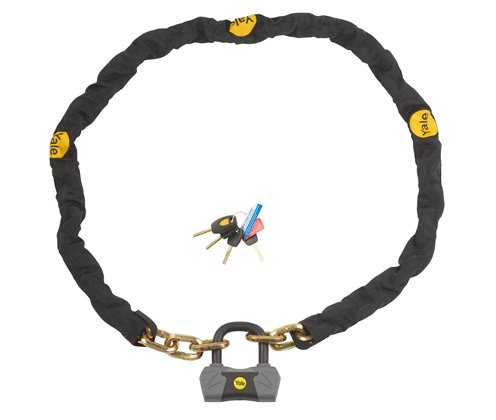 Sporty dads
With sunnier days ahead, many fitness-minded dads are starting to dust off their bikes and head for the road, or mountain bike friendly open spaces. However, biking can often be ruined by thieves – with almost 300,000 bicycles being stolen every year in England and Wales[1], bike theft is a persistent problem. With this in mind, if your dad is a keen rider, treat him to a new lock for Father's Day. Yale's range of bike locks includes cable lock, chain lock and U-lock solutions, which have all been designed with the highest security standards in mind, so your dad can be confident that his bike is well protected.


Gadget dads
Whether he's a technology geek, or simply learning, most dads can find a way to use at least one smart home gadget. An indoor camera can be a fun way of keeping track of what's happening in and around the home and reaching out to loved ones remotely. As well as giving you the ability to visibly check-in, many cameras, such as the Yale Indoor Wi-Fi Camera, enable two-way talk, so you can listen and talk to each other via your smartphone – particularly useful for you and your dad to check in on each other, or if he needs another 'World's Best Dad' bar of chocolate fetching from the fridge.

Protective dads
As so many dads juggle so much to keep their families and homes safe, another good way to celebrate Father's Day is by making this part of his routine a bit easier. When your dad is out with loved ones, a smart alarm can help put any home security worries at the back of his mind to rest. With the Sync Smart Home Alarm from Yale, a glance at his smartphone or Apple watch can confirm that everything is secure, meaning he can make enjoying family time his top priority. The system also integrates with Amazon Alexa and Google Assistant so your dad can set the alarm, operate smart switches, and check if a door or window is closed by using just his voice.
To find out more about these and other Yale products ahead of Father's Day, please visit www.yale.co.uk